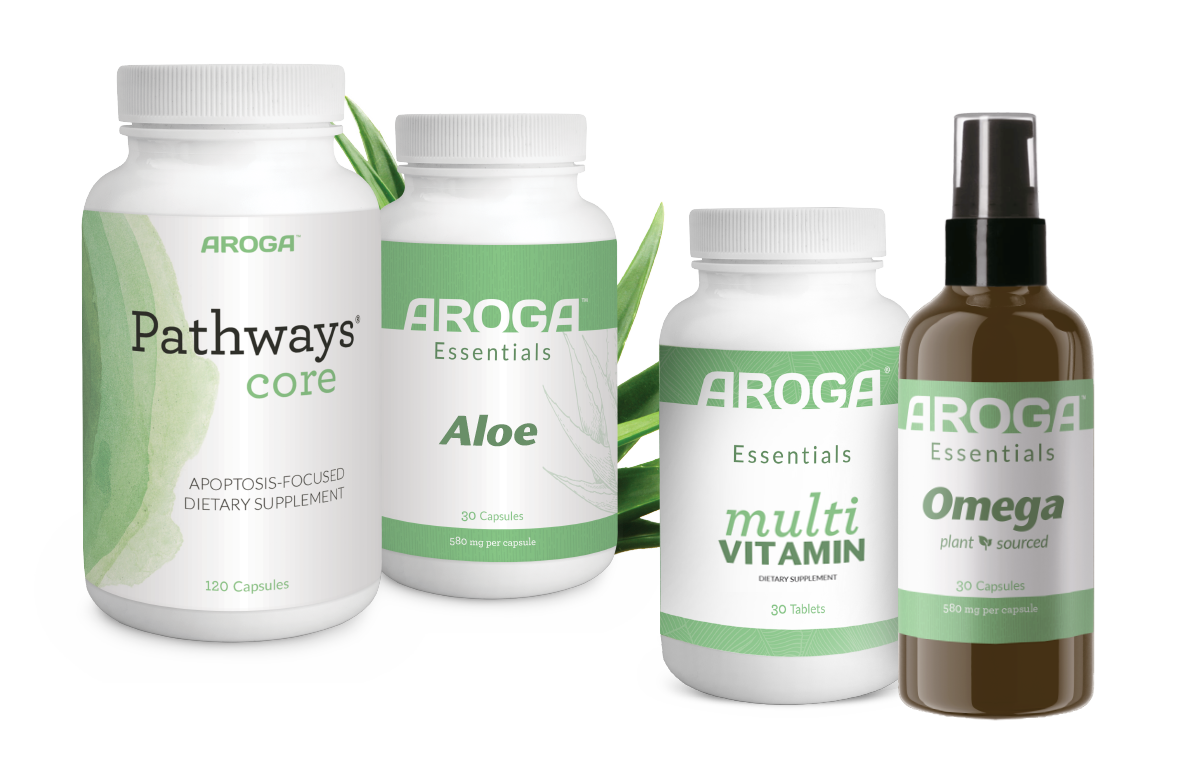 Combine Pathways Core with the first product of Aroga's Essentials line, Aloe. While the Pathways products work inside the cell, Aloe supports cell-to-cell communication, which occurs outside of the cell, giving you enhanced cellular health when taken together.  Each Aloe capsule is hand-filled with Aroga's proprietary, a sustained-release blend of freeze-dried Aloe vera gels, which contain the broad range of poly-acetylated mannans, also known as acemannan, as found in Nature.
Aroga's MultiVitamin supplement is designed to fill in the nutrient gaps of the modern Western diet by providing all 13 vitamins and an assortment of minerals necessary for optimal health. Aroga invested years in identifying the very best sources of specific nutrients, from around the world, in the development of this product. As is provided in nature with plant-based foods, nutrients are optimally bound together to help assure that they are available to the body in usable form, and can be properly distributed throughout the body as needed.
Parent omega-3 (alpha-linolenic acid) and parent omega-6 (alpha-linolenic acid) fatty acids are referred to as "parent essential oils" (PEOs) because they are the whole, unadulterated forms of the only true essential fatty acids, as they occur in nature, our bodies need.  Omega fatty acids are found in all cells and are necessary for proper cellular functions, and thus for maintaining, or regaining, good health.  Among these cellular functions are those associated with apoptosis.